2018 Dates
Aug. 24th, 5 pm–10 pm • Aug. 25th, noon–10 pm • Aug. 26th, noon–6 pm
Schedule of Events
Our stage never stops, with multiple acts over the four days blending music, cooking demos, pageants and pageantry…top names, top talent, over-the-top excitement and entertainment…all Free.
Click here to open PDF of complete schedule.
Headliners: See Them "Live" and Sing Along.

Eating, Drinking, and Plenty of Festivities to Enliven your day.
---
"Cooking Italian" presented by bc3 lifelong learning Featuring Chef Dom from Thee Olde Place Inn
---
Main Street madness… food, drink and more food!
---
"Kids Zone" and lots of family Fun
Meatball Eating Contest
Get your inner meatball on Sunday, September 3 at 2:00! There will be 3 qualifying rounds with 5 people in each round and 1 championship round. Participants get 5 meatballs on a plate with sauce and 90 seconds to eat them. Whoever finishes first moves on to the championship round. Participants are not allowed to use hands or any other part of their body when eating, just their mouths. Champion wins Italian t-shirt, $50 Dolce Mia gift card and $100 cash. Runners up win t-shirt and $25 Dolce Mia gift card.
To enter call 724 283-1500 and say that you want to enter the meatball eating contest on Sunday.
The Rock Station 97.9 will be hosting the contest broadcasting live from 2:00-4:00pm. Delicious meatballs provided be Dolce Mia's Bakery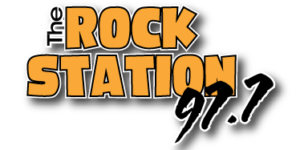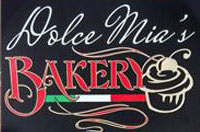 Fri. Sept. 1
5:15 pm: Marco Fiorante —Italian tenor sings native Italian song
favorites
6:30 pm: Let's Groove Tonight—the ultimate Earth, Wind & Fire tribute band…pounds out the hits of this iconic group in incrediblly realistic fashion.
Sat. Sept. 2
Noon: Star of Italy Pageant
2:30 pm: Nick Fiasco — top Sinatra
tribute artist
4 pm: Cooking Italian–
"how-to" recipes for Italian food, presented by BC3 Lifelong Learning.
5 pm: Butch Nichols Band–Italian
favorites along with a little rhythm and blues
7 pm: MEM3–plays rock 'n roll favorites and features Butler guitarist Chuck Moses
Sun. Sept. 3
Noon: Mass at followed by a Madonna statue procession through Main Street at roughly 1:15 p.m.
2:30 pm: Cooking Italian–"how-to" recipes for Italian food, presented by BC3 Lifelong Learning.
3:30 pm:Robert Morelli–Dean Martin impersonator and tribute artist known as the "Dynamic Dino."
6:30 pm: The Granati Brothers—with special performance by Donnie Iris
Mon. Sept. 4
Noon: Billy Mancini—songs from the "Rat Pack" days of Frank Sinatra, Dean Martin and Sammy Davis, Jr.
2 pm: John Lupone—Italian opera vocalist
4 pm: Chase and the Barons—Groovy, energetic, dance rock