2019 Dates
Aug. 23th, 5 pm–10 pm • Aug. 24th, noon–10 pm • Aug. 25th, noon–6 pm
In Butler, PA on Main Street Downtown. From Jefferson St. to Brady St.
Buon Giorno and welcome to the second annual Butler County Italian Festival, a three-day celebration of all things "molto Italiano." From music and food…to friends, family and fine wines…it's a "Taste of Italy" in all the red, white and green trimmings that make Mediterranean merriment a splendor all its own.

Meet Special Guest Performer and Actor "Gianni Russo" Who Played "Carlo" In The Epic Film: The Godfather!

NEW…Ride the 90-foot Tall Famous "Wheel of Lights" Ferris Wheel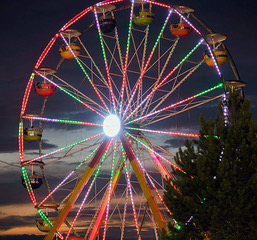 Starring Sat. Aug. 25th…The Jersey Four—#1 Frankie Valli and the Four Seasons Tribute